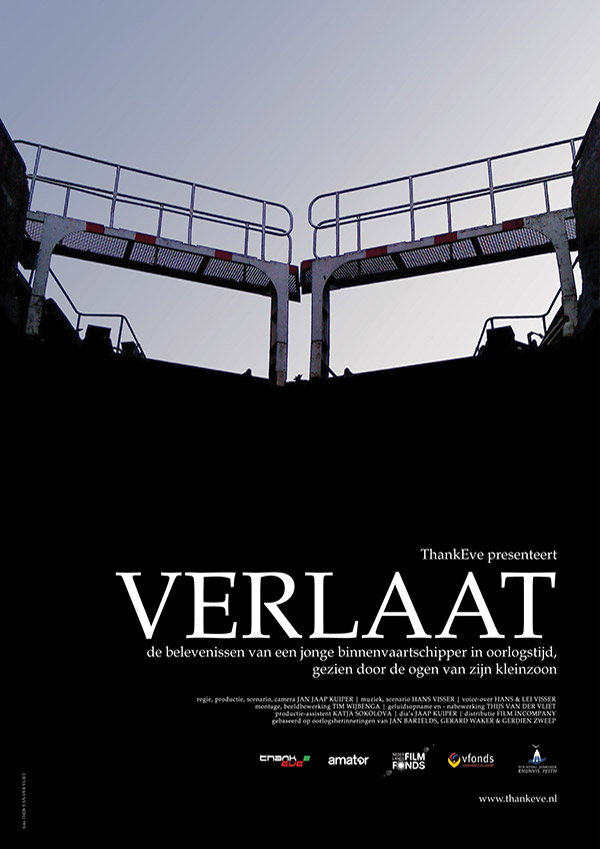 Scenario: Jan Jaap Kuiper & Hans Visser
Directing & camera: Jan Jaap Kuiper
Music: Hans Visser
Soundscape and mix: Thijs van der Vliet
Editing: Jan Jaap Kuiper & Tim Wijbenga
Colour grading: Michiel Rummens

Supported by:
The Netherlands Film Fund, Vfonds, Stichting Jonkheer Rhijnvis Feith

The Lock
The Lock ("Verlaat") is a poetic short on the adventures of a young skipper during the German occupation of Holland, seen through the eyes of his grandson.

Steering clear of traditional documentary form, the film uses associative images, soundscape and music to examine the passing on of fears between generations.

Past screenings:Hongerige Wolf festival, Bevrijdingsfestival Wageningen, Het Ketelhuis (Amsterdam), Chassé Cinema (Breda), Verkadefabriek (Den Bosch), ForumImages (Groningen), Filmtheater Hilversum, Lumière (Maastricht).